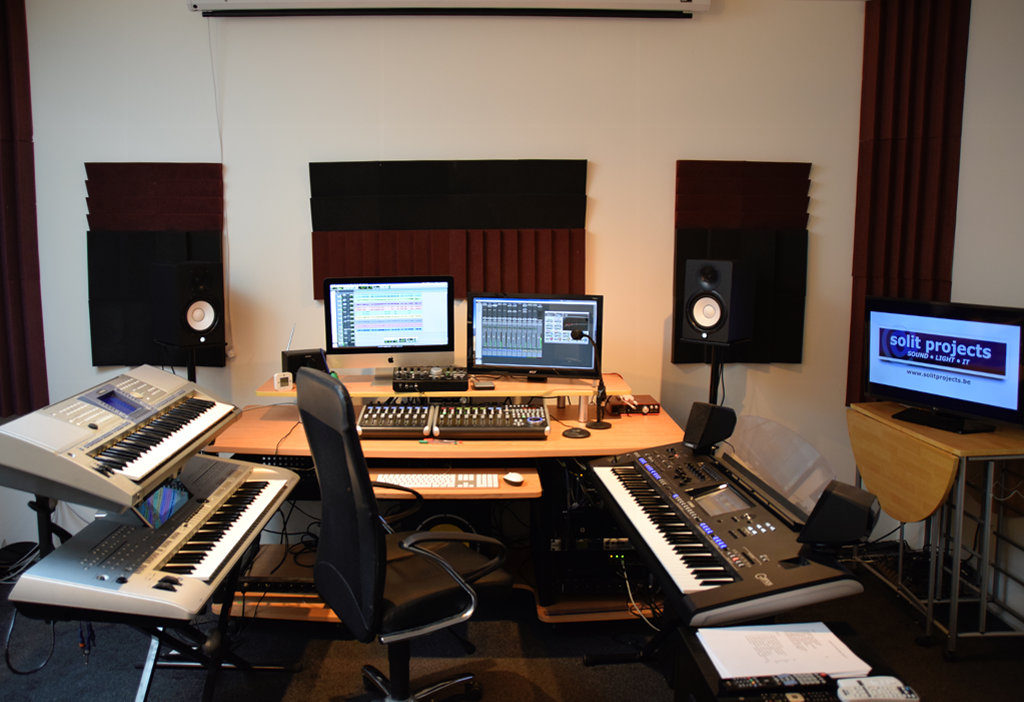 In onze gloednieuwe studio, vlakbij het centrum van Aalst, kan u terecht voor:
allerhande stemopnames
voice-over van video
inzingen van eigen nummers en/of covers
multi track opnames
diverse audio- en videoproducties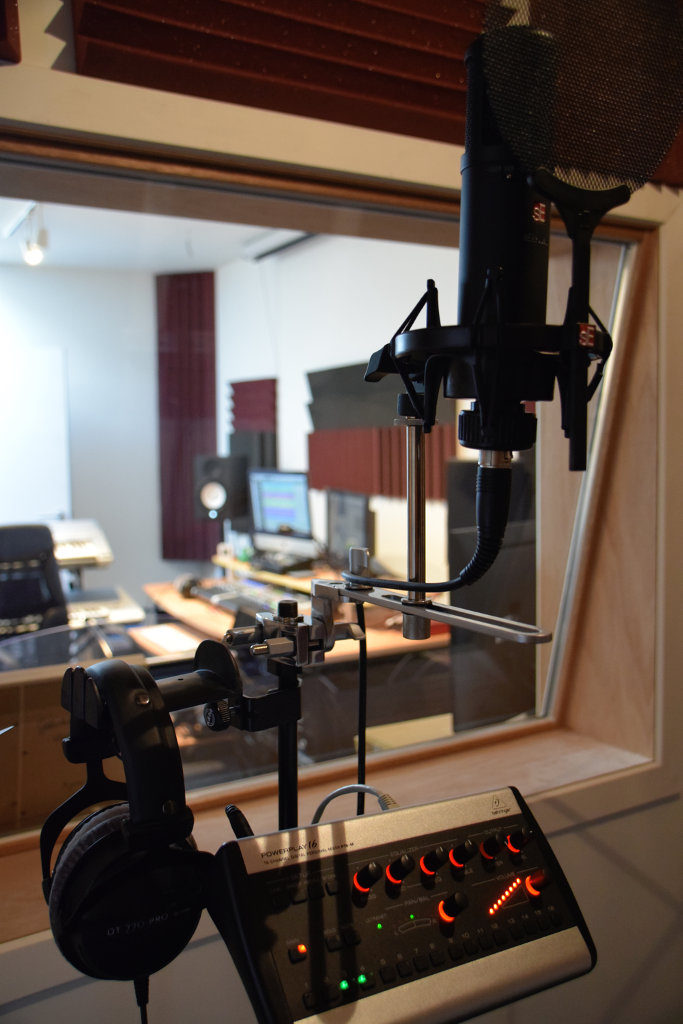 Daarnaast is de studio ook voorzien van MyShowDesigner Gold (vroeger bekend als Martin ShowDesigner), waarmee het podiumdesign van diverse evenementen/optredens/… op voorhand gedesigned kan worden, zodat u als light designer of als eindklant op voorhand een realistisch beeld krijgt van hoe uw project er precies uit gaat zien. Ook timecode programmatie van bv dansshows is met deze software mogelijk.
"ShowDesigner is a unique and user-friendly lighting and set-design software package useful in developing realistic 3D lighting simulations in both entertainment and architectural fields. Useful as a high quality production or sales presentation tool, ShowDesigner allows you to create realistic set and lighting design renderings using lighting, reflection, transparency, shadow and smoke"

MyShowDesigner – Lighthouse Holland
Meer info en foto's volgt later!